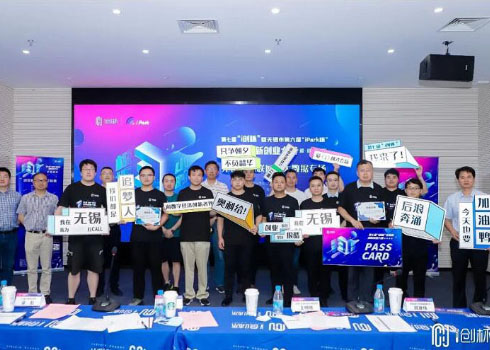 Two software parks were selected as provincial industrial Internet new leader cultivation enterprises
Recently, the national industrial Internet platform enabling in-depth travel (first-ever Nanjing) conference was held. At the meeting, the list of the first batch of new industrial Internet leaders in Jiangsu Province was released, and Wuxi Software Park Hanyun Technology Co., Ltd. and Guanwei monitoring technology Wuxi Co., Ltd. were selected.
More
2020 happy Ipark "Guangfa Bank Cup" badminton elite competition

Passion flying, "feather" you are concentric; Connect you and me with club members. In order to further enrich the spare time life of enterprise employees in the software park, strengthen communication and exchange among enterprises, provide a platform for badminton lovers to exchange and display, and show the vigorous spirit of enterprise employees in the software park, it was hosted by Wuxi Software...
Copyright © 2010-2021 Wuxi National Software Park
Email: paulque@ipark.net.cn / aliceliu@ipark.net.cn